ABOUT
GOLDBACH LAW GROUP
When you're facing the threat of financial crisis, or any other type of legal matter, we have the skills and experience your case deserves – regardless of how challenging.
As the founder and principal Bankruptcy Attorney at Goldbach Law Group, Marc Goldbach is our leader and your dedicated legal counsel.
Everything we do here is geared toward providing you with RELIEF from your financial and legal troubles, and getting you through the legal process Quickly and Painlessly so you can move on with your life.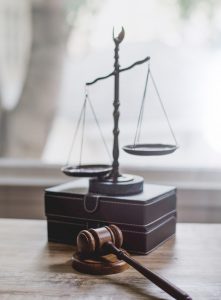 A passionate supporter of Food for the Poor, Campaign for Human Development, Knights of Columbus, and the St. Vincent De Paul Society … Marc is all about Family and Community.
His Focus on Family has been a major driving force behind his thirty plus years as one of Southern California's most successful Bankruptcy and Civil Law attorneys. And if you're facing bankruptcy or other legal issues, how it ultimately affects Your Family's Future is probably one of your major concerns.
When you come to Goldbach Law Group for help, you can rest assured we will be committed to providing you with relief from your issues with the most Effective and Reasonably Priced legal solutions, and getting you through the legal process Quickly and Painlessly so you and your family can move on with your lives.
Experienced & Ready To Serve
Marc's (Law-related) Education:
J.D., Southwestern University School of Law, 1983
B.A., University of California, Santa Barbara, Highest Honors, 1979
Marc's Bar Admissions:
California, 1989
U.S. District Court Eastern District of California, 2012
U.S. Bankruptcy Court Eastern District of California, 2012
U.S. Bankruptcy Court Central District of California, 1989
U.S. Court of Appeals, 9th Circuit
Marc's Professional Associations and Memberships
Los Angeles County Bar Association
National Association of Consumer Bankruptcy Attorneys
American Bankruptcy Institute
Financial Lawyers Conference
Los Angeles Association of Business Trial Lawyers
American Bar Association
Los Angeles Bankruptcy Forum
California Bar Association
American College of Bankruptcy
Orange County Bankruptcy Forum
California Bankruptcy Forum
Federal Bar Association
…and Marc's Hobbies:
Spending time with my children
Coaching youth sports
Reading
Listening to audio books
Volunteering
Pursuing pro bono legal matters
Continuing legal education
OUR CLIENTS LOVE US
TESTIMONIALS FROM CLIENTS THAT HAVE TAKEN THE STEP TO FINANCIAL FREEDOM

Yvette Dominguez
02:06 13 Oct 21
During a stressful time like filing a BK, I couldn't have asked for a better support system! Marc is amazing and will explain things in detail and his team always there to answer a question and extremely responsive!

Kelly Levine
04:18 12 Oct 21
It qas a pleasure doing business with Marc Goldbach and Terrence was a tremendous help. I would happy to tell my friends and others to use their services. I just got my bankruptcy release today and I'm very happy. Thanks again Goldbach Law Group.Barbara Aldaco

Barbara Aldaco
19:54 19 Apr 21
My Bankruptcy was a success due to the expertise and diligence of Goldbach Law Group. I was represented by Mr. Matt Goldbach with assistance from Terrence. This is a great place to get the help needed filing for Bankruptcy

Virginia Walker
20:30 16 Mar 21

Rafael Enriquez
19:26 23 Feb 21
Marc Goldbach and Terrence made my bankruptcy as easy as it could possibly be. The whole process was streamlined and very clear. I liked that they had an online portal where I could upload all my required documents and just forget about it. Very highly recommended and I'm so happy to have a fresh start.

Highly recommend. Was treated very professional and friendly by mr Goldbach and Terrence always answer my calls in a timely matter and emails with any questions I had . Great experience

Omar gomez
18:03 24 Nov 20

Jennifer Bean
21:18 20 Nov 20
Right when I thought there was no hope, Marc Goldbach gave me hope. They where on point with what they say was going to happen and made me feel like there is a light at the end of the tunnel. And the days I stressed out I had access to Marc's attorney helper 24/7. And a Big thank you to Terrence Down there at office who help me there all this! Thanks again Marc, and Terrence..

Marc is excellent. He talks with you without any rush and explains everything about your options and case. Would absolutely recommend this law firm.

Chris Murillo
23:55 18 Oct 20
Very Nice service, Too care of mother's Bankruptcy.

Mike Mulback
21:19 06 Oct 20
Absolutely amazing! Mr. Marc & Mr. Terrance are a blessing to our family. They made an overwhelming and confusing process painless as possible. Thank you gentlemen for your quick and thorough customer service.

Nichol Serrato
21:48 30 Sep 20
Great people to work with!!

Tabitha Valdez
21:55 15 Sep 20
In the beginning when I was in need for consultation mr. Marc Goldbach was there. Top it off it was a Sunday afternoon I didn't expect to hear from anybody but he answered his phone. I had just bought a home. I had fear I was going to lose my home. But Mr Goldbach Nice and humble, reassured me that I will not lose my house nor my car. This was back in January, I called him a few times, he consulted me about three times reassuring me that it's going to be okay, before we finally met and wife and I hired him in February.Then I was introduced to his assistant Mr. Terrence that helped us very Greatly! With all our documents. I always had questions, not sure if this or that or confused, and Mr. Terrence was always there very patiently.. took all my phone calls and texts, must have been at least a hundred of calls and texts.So if any of my friends, family members, co-workers ever need a bankruptcy lawyer I will highly recommend Goldbach Law Group.Thank you very very much Mr Marc and Mr Terrence for your services🙌😄

Luis Arellano
20:23 14 Aug 20
I had an amazing experience with Goldbach law group. This was my first time filing through a court and they rolled the carpet out for me. They walked me through the whole process. The wonderful staff that works there was willing to talk when ever I had a question or problem. Goldbach law group was Very professional and made sure I was taken care of during the whole process. Goldbach law group is the way to go!!! I'm grateful that I found them. Thank you Goldbach law group.

Erica Keith
20:37 04 Aug 20
Goldbach Law Group, very professional. They answered all my questions and concerns within a timely manner. The process went smoothly, I would definitely recommend them, 10 out 10.

Keisha Smith
22:04 30 Jul 20
One satisfied client! I hired Mr. Goldbach to represent me in my bankruptcy case based on the reviews and so happy I did! Mr Goldbach was very helpful from start to finish. He and his assistant Terrance were always available to answer any questions I had. Stress free! Thank you Mr Goldbach and Terrance!

Marc Goldbach and his staff were very helpful. I recommend them if anyone is in a need for a Bankruptcy attorney.They are great if i could rate them more than 5 star I would give them 100.Thanks Marc for all your help you made our life easy!

Jamie Javier
18:08 23 Jun 20
Researched lawyers to help with our situation. I was referred to two different ones that came highly recommended by two friends of mine. They didn't offer the help I needed, infact, they told me it couldn't be done.I needed a chapter 7 and they both told me it wasn't possible.I gave it one more shot and reached out to Marc Goldbach.He and his team were able to get us what we needed and went above and beyond to help us through the process.They even surprised us with great news at the end, and we got more out of this experience than expected.Thank you Mr. Goldbach and Terrance for all your help. You for surpassed our expectations.

I know it from Day 1, Goldbach Law Group is the best, trusted and reliable lawyers when you needed the most. Superlative and Outstanding performance, very patient and understanding and make sure you are out of stress to start a new life. Job Well Done Marc and company!

Paul Raguindin
21:36 11 Jun 20
Let's Solve Bankruptcy Together